Nova Dental Partners is excited to officially welcome Dr. Naghmeh Pashmini to our team. Dr. Pashmini has joined the practice as an Associate General Dentist and will be working alongside Drs. Tavakkoli and Dr. Choi. We are confident that Dr. Pashmini will provide the same top quality dentistry our patients have been accustomed to.
Dr. Pashmini received a Bachelor's Degree in Biological Sciences from George Mason University in Fairfax, Virginia followed by a Doctorate of Dental Medicine from Case Western Reserve University, in Cleveland, Ohio.
Dr. Pashmini's mission is to take care of her patient's dental needs, address their chief complaint and be gentle in all aspects of their care. Dr. Pashmini was placed on the Dean's list for being amongst the top 10% of her class. She was also awarded an honors delegation for outstanding patient care. After graduating from Dental school, she completed General Practice Residency at the Veterans Affairs hospital in Pittsburgh, Pennsylvania where she expanded her knowledge in advanced surgical, restorative and endodontic procedures as well as treating medically compromised patients.

Dr. Pashmini is proud to be an active member of the Academy of General Dentistry, American Association of Cosmetic Dentistry and American Dental Association. She strives to continually enhance her knowledge and skills through continuing education courses. She has received additional training in placement and restoration of dental implants, Invisalign, and cosmetic procedures to be able to provide her patients with comprehensive care. Dr. Pashmini truly loves the artistic aspect of dentistry. "The precision of our work is what I like the best about my profession. I am dedicated to providing my very best work to each and every one of my patients." she says.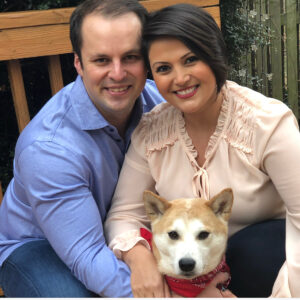 Dr. Pashmini is an animal lover and enjoys hiking and running with her dog Leo. In her free time she enjoys traveling and trying new cuisines.
Dr. Pashmini looks forward to personally meeting all of you and providing you with quality dental care. We welcome Dr. Pashmini to our Nova Dental Partners family.

About Nova Dental Partners
Dr. Kamran and Kambiz Tavakkoli are the founders of Nova Dental Partners with four practice locations in Woodbridge and Alexandria. The Tavakkoli brothers have been named Top Dentist by Northern Virginia Magazine and have gained a reputation of excellence in the dental community. They are experts in general and cosmetic dentistry and are certified providers of Invisalign and Lumineers.