June 22nd, 2017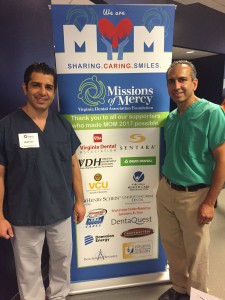 On June 9th and 10th, fifteen hundred champions went for gold in bocce, swimming, softball, track & field, bowling, and tennis showcasing some of Richmond's top talent during Opening Ceremony of the Special Olympics at the University of Richmond.
Dr. Kamran Tavakkoli and Dr. Kambiz Tavakkoli and members of the team from Nova Dental Partners went to the University of Richmond on June 10th, where they volunteered dental services as part of The Mission of Mercy program. The Mission of Mercy (MOM) projects are conducted in identified, underserved areas of Virginia where there are not enough dental practitioners to adequately address the oral health needs of the community.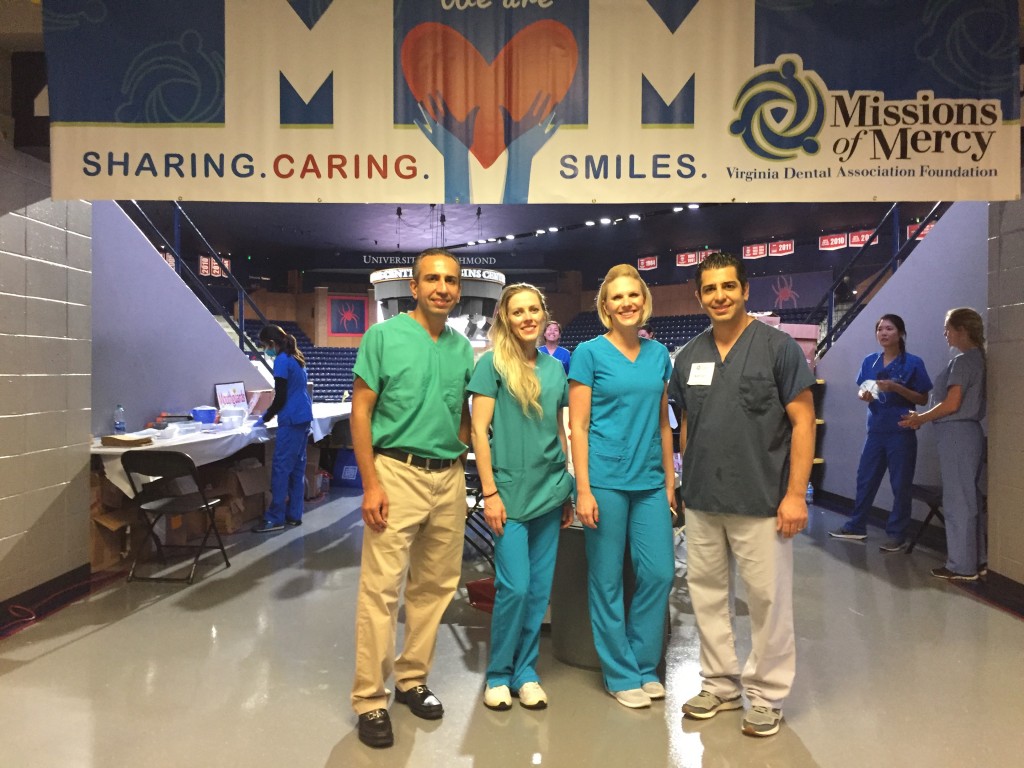 "We had such a great day in Richmond helping the local community with their oral health needs. Community service is our social responsibility and we are committed to contributing our time and services to our community whenever possible. I'm personally very proud to be a part of this wonderful program. " said Dr. Kamran Tavakkoli.
Dr. Kamran and Dr. Kambiz instructed and performed extractions and composite restorations.  They also spent a lot of time screening patients to customize individual treatment plans. The hygiene team provided assistance with cleanings and fluoride treatments.  The Nova Dental Partners team and MOM volunteers treated approximately 200 people that were in need of dental work.
About The Mission of Mercy
"An estimated 3.8 million Virginians - more than 47% of our total population - do not have dental insurance according to the Virginia Health Care Foundation. Sixty-nine (69) localities in the Commonwealth have no dental safety net provider. Of the 66 localities that do, many of the clinics operate on a part-time basis and are overwhelmed by the number of calls for help. Without access to affordable dental care, many people -- especially those who are low-income, underinsured, disabled or seniors -- are left to suffer pain, discomfort, and embarrassment with nowhere else to turn. To address the overwhelming need for access to free oral health care, Dr. Terry Dickinson, executive director of the Virginia Dental Association, created the Mission of Mercy (MOM) program in 2000 to provide high-quality dental care for underserved Virginians. The MOM program operates mobile clinics in strategic locations across the State, providing preventive, restorative, and surgical dental treatments to more than 4,000 low-income individuals each year."