Nova Dental Partners is excited to announce the opening of their fifth location in Fairfax, Virginia. This newest location is conveniently located inside Patriot Square Professional Park, adjacent to University Mall and walking distance from George Mason University. Patients will love the easy access to this location, the abundance of parking and all the amenities University Mall has to offer.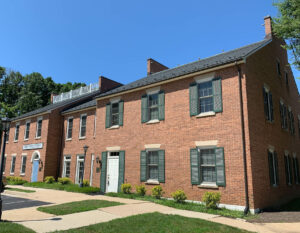 Nova Dental Partners is committed to providing the Northern Virginia community with comprehensive dental care for the entire family including preventative, restorative, and cosmetic dental services. Nova Dental Partners is a certified provider of both Invisalign® Clear Aligners and Lumineers® brand veneers. 
Brothers and founders of Nova Dental Partners, Dr. Kamran and Kambiz Tavakkoli comment that "Nova Dental Partners is honored to open our fifth dental practice in Fairfax. We look forward to continuing to build our reputation for excellence among the Fairfax community. What makes Nova Dental Partners truly different is our strong family values. We treat every patient as if they are part of our own family, that is with great care, respect and kindness." 
The new dental practice is located at 10529 Braddock Rd., Suite A, Fairfax, VA 22032. The practice will be open Monday thru Friday from 8am-5pm. Contact Nova Dental Partners to schedule an appointment or consultation.

About Nova Dental Partners
Dr. Kamran and Kambiz Tavakkoli are the founders of Nova Dental Partners with five dental practices across Northern Virginia including Fairfax, Woodbridge and Alexandria. The Tavakkoli brothers have been named Top Dentist by Northern Virginia Magazine and have gained a reputation of excellence in the dental community. They are experts in general and cosmetic dentistry and are certified providers of Invisalign® and Lumineers®. For more information about Nova Dental Partners please visit www.novadentalpartners.com.