May 28th, 2021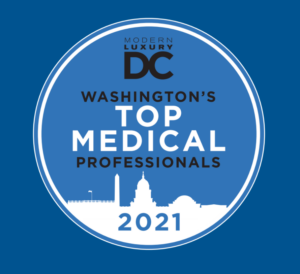 Nova Dental Partners is proud that Dr. Kamran Tavakkoli and Dr. Kambiz Tavakkoli have both been recognized as 2021 Top Medical Professionals by Modern Luxury DC Magazine. 
DC Magazine is Washington DC's leading lifestyle media brand, featuring profiles of trendsetters and tastemakers in the district, and provides the latest local know-how. Their May Wellness Issue focuses on local medical professionals that have provided "outstanding patient care and professionalism." 
The publication prides itself on creating "connection and community," so as part of the award criteria, DC Magazine first surveyed its readers so they could nominate their top medical professionals, which included dentists. They then outlined certain criteria to be included as a Top Medical Professional in the region and gave additional weight to those professionals who exhibited outstanding levels of patient care and professionalism according to their patients and peers.
Winning awards is very rewarding for the Nova Dental Partners team, but it is particularly meaningful to be chosen by your patients and peers.
Thank you to our patients for your ongoing support! We are excited to welcome you to one of our five dental practices in Fairfax, Alexandria, and Woodbridge. Rest assured our dental practices adhere to strict COVID-19 protocols and we are looking forward to serving you and your family. Book your appointment.